Drivers in the Dallas, Mountain Top, and Clarks Summit area know that when looking for a new car, one of the major questions is which purchase option is right for them. Today, you can either buy or lease.

Choosing whether to buy or lease your new car is one of the biggest decisions you have to make. For most people the conventional wisdom is to buy a car, but in truth, for many a lease deal can be the perfect way to get into a new car, truck, or SUV. Leasing enables you to get into a lot of car for relatively low cost, and provides a number of benefits, including freedom and flexibility.
Buying can also be a good bet depending on your driving habits, what you want to do with the car, and how long you intend to keep it. It's not necessarily an easy decision to make, and there are certainly a lot of factors to weigh before you dive in.
No matter what you decide, each financing option has its own strengths and weaknesses. Below, we'll take a closer look at buying vs. leasing, so you can see which one is the best fit for your personal budget and lifestyle.  Contact us today for more information!
Leasing a Vehicle
It wasn't long ago that most vehicle leases were used by traveling business men and women. However, a lot of people now consider leasing a vehicle thanks to the many benefits it provides.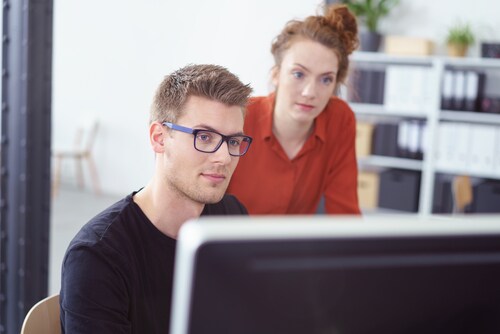 When it comes to leasing vs. buying, many people like to lease because it allows them to drive a nicer or more expensive vehicle that they otherwise couldn't afford. Plus, you'll enjoy lower monthly payments; financing the vehicle from a loan typically costs more than leasing a vehicle.
In addition, leasing your next car provides freedom when the lease is up. You can, if you want, turn in the car and walk away. During a lease you're only paying for the portion of the car you use. If you like the car, however, you can buy out the lease and keep it. Many people simply choose to trade in their lease and secure a new lease deal when the time comes.
The reason for this is that while you're leasing a car, you're always under warranty and on a maintenance agreement. That means not only are your monthly payments lower with a lease, your ownership costs are lower as well, because a lot of the repairs and maintenance needs you'll have will be covered under the terms of your lease agreement.
However, there are some limitations to leasing. A common drawback to leasing is the mileage limit. Your agreement with our finance center will specify how many miles you can use during the term of your lease. If you go over, you'll be required to pay a fee. Then, at the end of your lease, you'll be required to return the vehicle to the dealer, though you can always buy it out and keep it. Another issue with leasing is that if there are any damages to the car you may have to pay a penalty to cover the fact that repairs will need to be made. If you keep your car in good repair, however, this won't be a factor. If you plan to customize your vehicle, leasing could be a barrier, as you'll only be allowed very specific, dealer-approved customizations.
Even these limitations aren't necessarily as large as some people think. For example, while a standard lease deal allows for around 12,000 miles per year, if you drive more or less you can talk to your sales agent about modifying the lease agreement, so you can add additional miles (or remove miles if you're certain you'll drive less). This allows you to customize your lease to your driving habits.
Why You Might Choose to Buy Your Next Car
Drivers who want to have a new car or truck for many, many years should opt to buy or finance the vehicle. Instead of returning the vehicle back to the dealership as in a leasing agreement, drivers who buy the vehicle can keep the car for as long as they want or even sell it.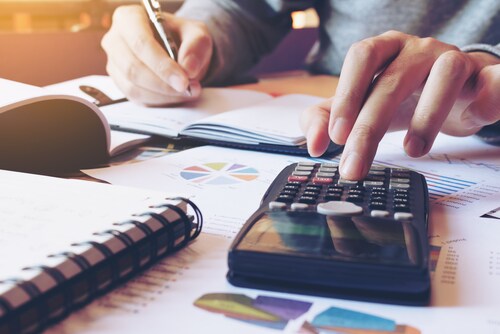 A downside to buying a car is the loss in value. There's a common wisdom (though the exact figures vary from car to car and maker to maker) that a new car loses 25% of its value as soon as you drive off the lot. This figure may be somewhat exaggerated, but the truth is, the car will lose value, and that's more of an issue for buyers than for those who lease. When you decide to sell it or trade it in, it won't be worth as much as when you initially purchased it.
It's not uncommon for shoppers to be required to put a down payment on the car to get approved for a loan. Your monthly payments will likely be higher than if you leased the same vehicle since you're paying for the whole vehicle. That means you might not be able to afford the same level of options as with a lease. Still, the car will be yours, and you'll be able to customize it however you like, including the use of third-party add-ons or even a full paint job.
What's Right for You?
Having read the information above, you'll be able to decide which option makes the most sense for your lifestyle. Make sure to look at your budget and see what you can afford. In a nutshell, leasing is great for having lower costs and being able to upgrade to a new car every few years. Buying a car is perfect for drivers who don't want mileage restrictions and may want to sell the vehicle later.
Leaving vs Buying at Audi Wyoming Valley
If you need help deciding whether you should buy vs. lease your next car, our team at Audi Wyoming Valley can help. Our large inventory of new and pre-owned models along with our professional finance team can make the process fun and easy.