To be in an Audi A4 or not to be in an Audi A4? That is the question. How can you find the answer?
The bards at Audi Wyoming Valley waxed poetic about the luxury sedan in our 2022 Audi A4 review. If you live near Dallas, Clarks Summit, or Wilkes-Barre, PA, pull up a seat and read our review to learn about the 2022 A4.
A Midsummer Night's Dream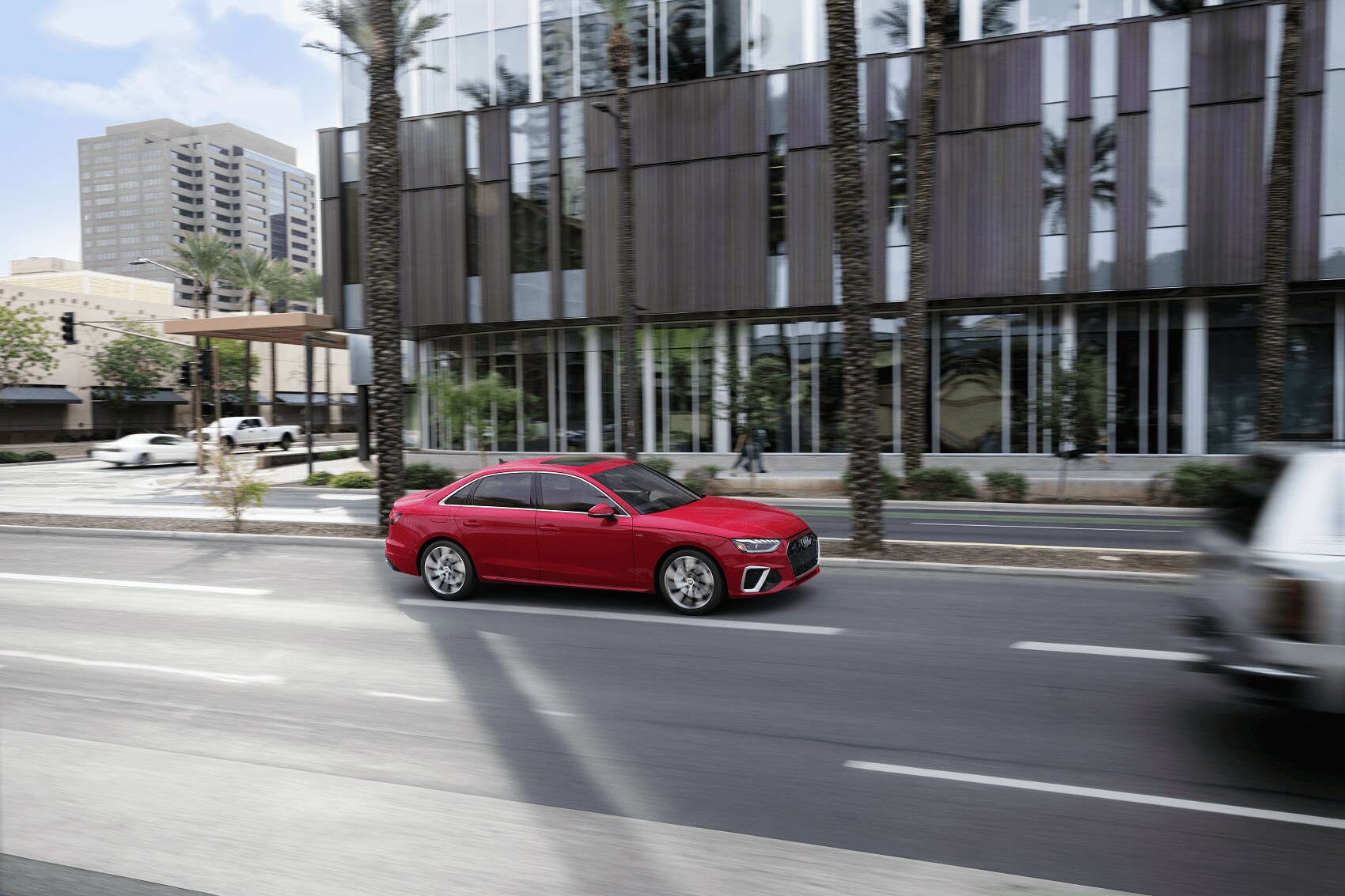 If you drive an Audi A4, all of the world's your stage. You won't have to swap your kingdom for horsepower. The sedan offers two engines that wield the power you need to travel around the globe in style.
When you want to exit the stage, the standard Audi A4 40 TFSI® engine delivers up to 201 horsepower and up to 236 lb-ft of torque. It can accelerate from 0 to 60 MPH in 6.3 seconds, which is enough time to dash to your dressing room for a costume change.
Revving the available Audi A4 45 TFSI® engine generates the sound of a midsummer night's dream. Its purr soothes the soul and packs power into every trip, with:
Up to 261 MPH
Up to 273 lb-ft of torque
Acceleration from 0 to 60 MPH in 5.2 seconds
Brevity is the soul of the 2022 A4's driving experience. You can zip around northeastern Pennsylvania as you like it.
A Winter of Content
The technology inside the 2022 Audi A4 gets thee to a funnery. Every trip can be a crowd-pleasing journey into night.
How can you beware the Ides of March? Glance down at the available Audi virtual cockpit plus. You'll learn if there are daggers before you in the road, with the high-resolution 12.3-inch screen. The Audi MMI® touch display system provides navigation assistance on every trip to the Forum.
Feel like a summer's day. The Audi A4 interior is not only lovely but temperate. The 3-zone automatic climate control with digital rear display lets you feel content when it is cold outside.
What light through yonder window breaks? It is the available Head-Up Display. The system projects trip information, like speed and route guidance, onto your windshield. You'll be able to drive while keeping an eye on the road ahead.
Taming of the Hue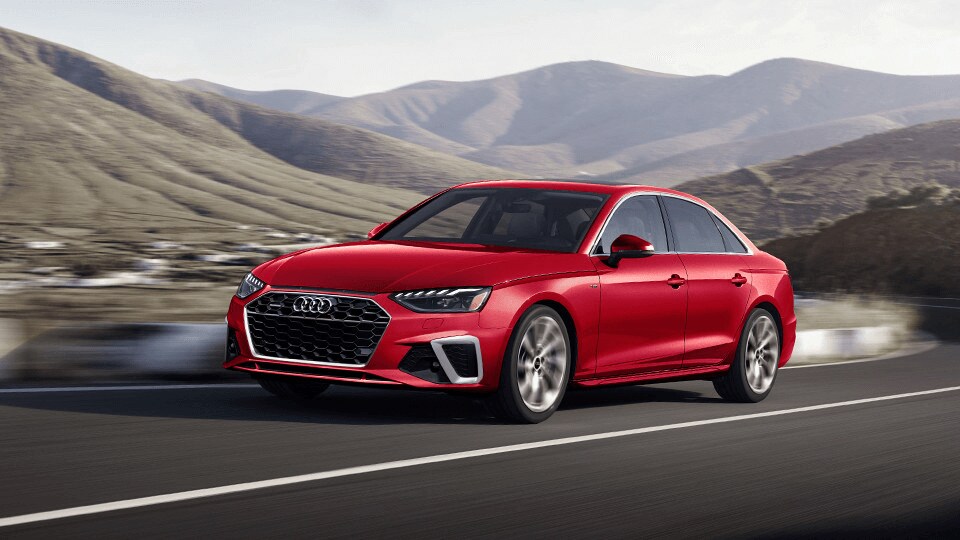 Carpet diem! Our review of the 2022 Audi A4 found a satisfying blend of style inside the luxury sedan. An array of available power colors glisten a golden look, including:
Atlas Beige
Okapi Brown
Rock Gray
The refined touch can receive a boost, with the interior lighting plus package. This available package adorns the door trim contour with additional lighting. Selectable color options let you tame the hue to your preferred look.
If you want to sit on a royal throne of kings, you can ease into the A4's leather seating surfaces. The lead actors will be warm throughout the winter too. Heated front seats let you feel cozy, while you survey your kingdom.
Test Drive a 2022 Audi A4
Easy lies the head that wears a crown inside an Audi A4. Its heightened luxury and engineering spin a tale for the ages.
How can you catch its performance? All's well that ends well. If you live near Dallas, Clarks Summit, or Wilkes-Barre, Pennsylvania, test drive a 2022 Audi A4 at Audi Wyoming Valley. You'll learn what it's like to take a bow in this sedan.