Parts can make or break the performance and longevity of any vehicle, whether it's a brand-new Audi or a certified pre-owned model. So where can you go to find the perfect part for your Audi model?
Audi Parts in Wilkes-Barre, PA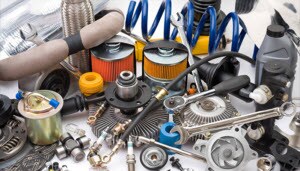 Here at Audi Wyoming Valley, we understand just how important parts are to a vehicle. We know that high-quality, genuine parts help your car produce the best performance, and that's exactly what we offer in our parts department.
Our parts department has tons of genuine Audi parts for just about everything you need. If you're looking for new tires, we have numerous wheel and tire packages to choose from. If you need other parts for your latest automotive DIY projects, we have those too!
Plus we have a part for most Audi vehicles on the market. This includes even a variety of certified pre-owned Audi models.
Most importantly, each part we have in stock is genuine. This means they're designed specifically by Audi for Audi vehicles. So, you can trust that the parts you purchase from us will be a perfect fit for your vehicle.
Order Genuine Audi Parts Today!
Requesting parts from Audi Wyoming Valley is simple. Just fill out and submit the form below. From there, we'll get in touch to discuss any additional information we need to fulfill your request. Once we get the part you need, you just have to confirm your order. It's that easy.
Again, parts can make or break any car. So, make sure that you have the genuine parts your car needs to deliver an exceptional performance and submit your parts request now!