As soon as you set foot into the quaint atmosphere of Clarks Summit, PA, you'll realize just how many exciting adventures await you and your family. At Audi Wyoming Valley  near Clarks Summit, PA, we strive to get you equipped with a stylish vehicle that'll keep heads turning and jaws dropping. 
That's why we've stocked our advanced showroom with a wide variety of luxury Audi sedans, SUVs, and much more. With our diverse selection, you'll quickly locate the ride that's ideal for your commutes to work, long road trips, or anything else.
In addition, our friendly sales representatives will gladly provide you with more information about our financing and service specials, so you can take advantage of everything our Clarks Summit Audi dealership has to offer.  Contact us today to get started!
About Clarks Summit
Settled in the foothills of northern Pennsylvania is the suburb of Clarks Summit. This quiet town is home to some beautiful sights, comfortable neighborhoods, and some great local businesses.
Learn more about the local history of this town at the Lackawanna Coal Mine Tour. This is an excellent way to see some of the industry that helped build this town. When you're done, take a visit to the Sunrise Café for some delicious breakfast foods. However, if you want to see everything available in Clarks Summit, you need an Audi from our dealership.
A Premier Audi Dealer near Clarks Summit PA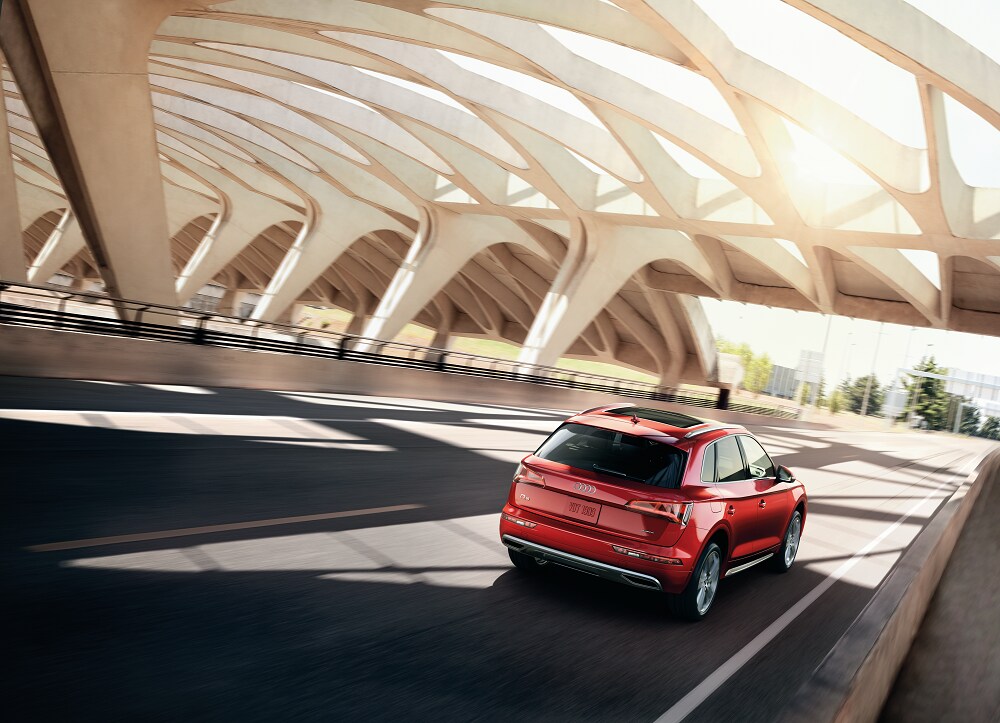 Any successful car buying experience begins with our variety of Audi inventory that's packed with tons of options. Luckily, that's exactly what you'll find upon setting foot into our Audi dealership near Clarks Summit, PA.
So, no matter if you're interested in learning more about the aggressive Audi Q5, the sporty Audi A5, or anything in between, you'll skillfully identify the vehicle that'll have you cruising down the highway in no time.
As if that weren't enough, our showroom also includes a variety of dependable used and certified pre-owned cars to choose from. Each and every one of our pre-owned vehicles offers up the same amount of agility and trustworthiness as our newer models.
In addition, our knowledgeable professionals are always happy to present you with additional details about all the standard and available features included in your favorite car. That way, you'll choose the vehicle that's embellished with all the gadgets you use most often, like a responsive navigation system, a suite of safety features, and lots more.
Support and Commitment
At our Audi dealer near Clarks Summit, PA, our team of dedicated associates is always available for anything you need. From the moment you walk into our showroom to the second you drive off our lot in a brand-new car, we'll be here to answer all your questions. We'll also provide any necessary information to help you make the most informed and educated car buying decision.
If you want to get an idea of what's in our expansive inventory, you can peruse our entire selection online from the comfort of your own home. We keep our online database constantly updated, so if you see a vehicle online that you like, you can be sure it's ready for you to drive off the lot that day.
Why Buy Certified Pre-Owned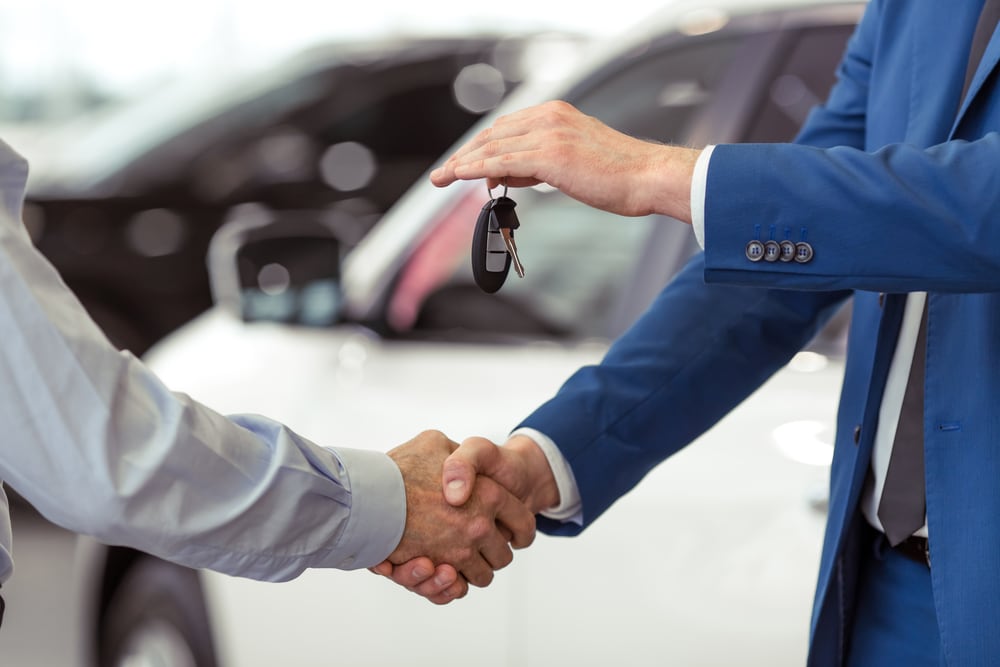 Finding a great car can require a good amount of research for that ideal ride. That's why we have certified pre-owned (CPO) vehicles that have been extensively inspected before sale. When you buy a certified pre-owned vehicle through us, you are buying the peace of mind that comes with knowing your car is in great shape.
In addition, when you by a CPO car, you get the added security of a manufacturer warranty. With this, you can feel good knowing that parts of your car like the powertrain have their maintenance taken care of for the next few years. If you're looking to find a vehicle with the benefits of both a new and used car, look to our available CPO models.
Come Speak to Our Finance Professionals
Our dealership offers a professional finance center that's ready to help you. Here, our finance experts will work with lenders to find the right financing or leasing option you need to get the car you want most.
After you've chosen your perfect ride, our financing experts will welcome you with open arms and begin the process by sitting with you one-on-one. By doing this, we'll be sure to learn about all the details of your budgetary requirements. Once we've gathered enough information, we'll design a payment plan that fits your needs, regardless if you're leasing or buying.
If you're looking for a speedy way to learn more about your purchasing opportunities, check out our handy finance application under the Specials & Finance dropdown menu. Simply fill out your information and submit the form. When we receive your application, we'll review the details and reach out to discuss your options with you.
Plus, the staff at our Audi dealer near Clarks Summit, PA presents competitive and ever-changing incentives on a variety of different Audi models throughout the year. With this convenience, you'll get your hands on the car of your dreams even more easily than you imagined. Head on over to our specials to see if the vehicle you want is included on our list.
The Benefits of Buying and Leasing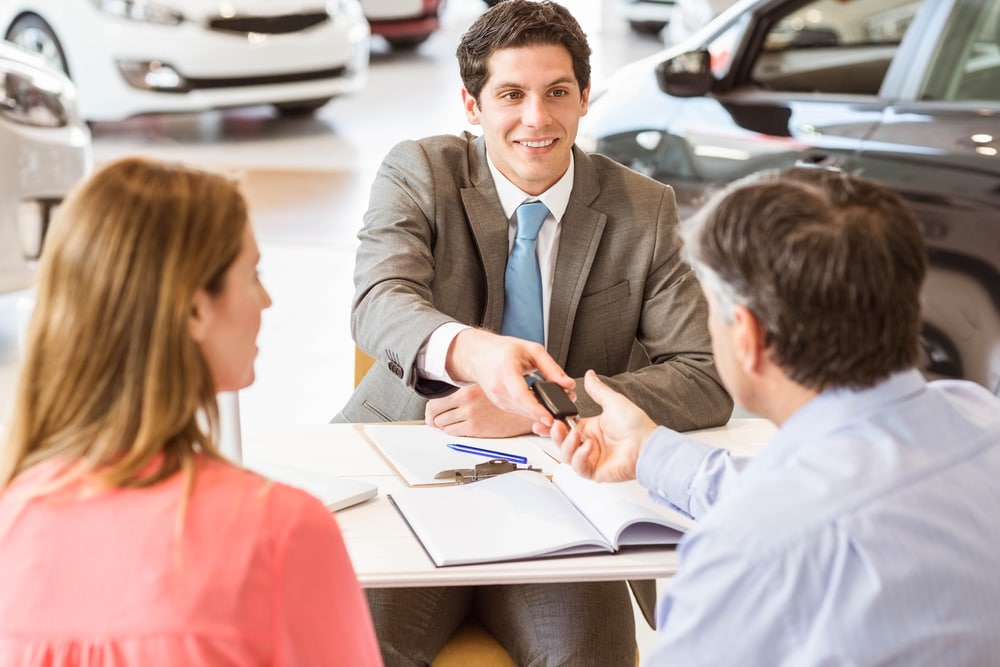 One topic that may pop up while your shopping for you next car is whether or not you want to buy or lease. While it may be easy to simply assume that buying is the best option, for many people, leasing is definitely an option to look into.
When buying a car, you are paying the full amount for the vehicle. This can be an expensive proposition, but the benefit is that you own it in full. This is great for drivers who do a lot of long-distance driving or otherwise want to experience full freedom in their car. That being said, buying a new car can lead to higher monthly payments.
This is where leasing comes in, when you lease you sign a contract agreeing to drive a car for a few years at a lower monthly fee. While you don't own the car, you get to drive a vehicle at a much lower cost. This is great for commuters who want to save money on a new vehicle for their drive to work.
If you're a casual driver who wants to experience the newest technology, going with a lease can be an economical choice. Buying is a great option for people who drive for work or make long trips fairly regularly. Whichever option you choose, in the end you will leave our lot with a vehicle you'll feel attached to.
Take a Look at Our Service Department
Our Audi dealer near Clarks Summit, PA also has a service center located right on site. When your new Audi needs an oil change or an extensive repair, we'll provide all the services it needs.
All service appointments are performed by our team of highly skilled technicians. They all have years of experience in the automotive industry and have been trained to work on a variety of cars. Whether you need a service appointment for a brand-new Audi or a used model, you can trust they'll provide high-quality services.
On top of that, scheduling your next checkup couldn't be easier. All you have to do is click on our Schedule Service tab. From there, you'll enter information about you and your car, and choose your preferred date and time. After we receive your reservation, we'll reach out to you to confirm!
Introducing Our Parts Department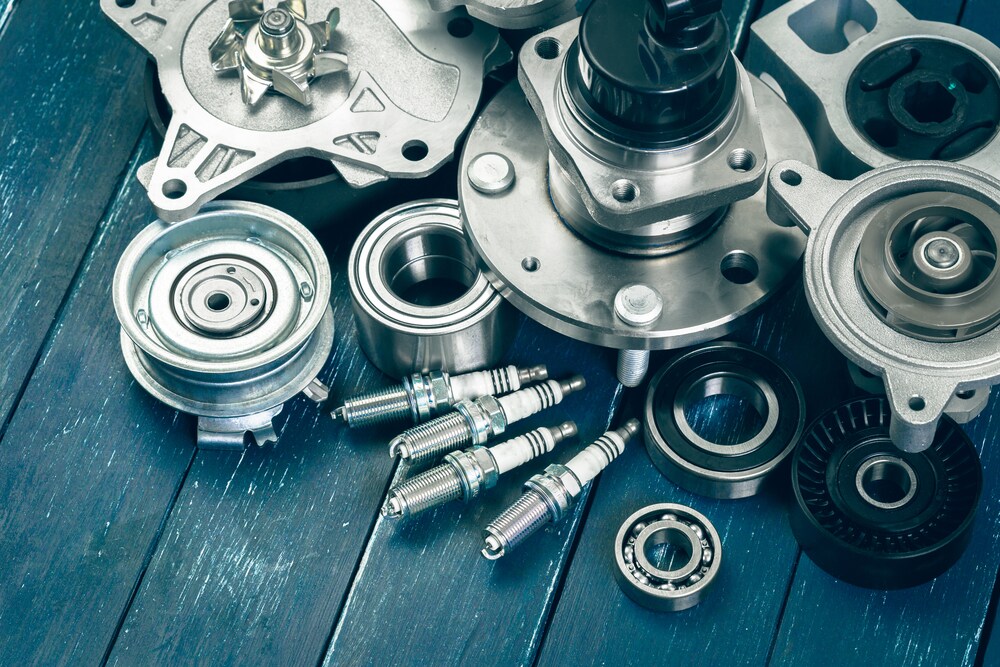 An Audi vehicle is an intricate piece of machinery that needs excellent auto parts to work properly. That's why at our Audi dealership near Clarks Summit, we offer official Audi components. We stock official equipment manufacturer (OEM) parts in our parts department, so you always get the right component as soon as possible.
OEM parts are the best parts for your vehicle because they're designed with your model in mind. Aftermarket parts are built to fit a variety of vehicles but if you want something designed to work with your Audi specifically, you need an official Audi component. To help you get easy access to these parts, we have provided drivers with our parts center.
DIY enthusiasts will get excited here as well because drivers can order parts through us on our website. Simply explore our parts center page and fill out our order form, we'll get back to you to let you know if the right part is in stock. If we don't have it in our dealership, we'll order it and contact you when it gets here.
Visit Our Dealership near Clarks Summit PA
Audi Wyoming Valley  is located just minutes away from Clarks Summit, PA. To visit our showroom, take I-476, then get onto PA-309 N. From there, you can get onto US-11 and you should see our showroom on your left.
So, whether your time in Clarks Summit, PA is spent at Lahey Family Fun Park with your kids, or at the Hillside Park Farmers Market, our vehicles will carry you through every adventure without hesitation.
If you're in the market for a new luxury car, our dealership is here to help find the perfect Audi for your specific needs. Remember us when you're looking for the best Audi dealer near Clarks Summit, PA.