Do you need a hard-core workout? Are you looking for a sacred space in which to relax? Do you want a more balanced lifestyle? Whatever you're hoping to gain from your yoga practice, you'll find it in the Wilkes-Barre area. Our town has a variety of studios offering a myriad of classes and wellness services. Check out three of our favorites below.
Balance Yoga & Wellness | Facebook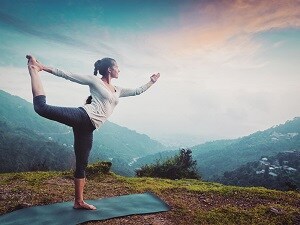 Balance Yoga and Wellness is committed to the idea of spiritual healing and nourishment through yoga. They offer a wide variety of classes in many different yoga traditions, including Power Yoga, Flow Yoga, Meditation, Slow Flow Yoga, and Prenatal and Postnatal Yoga. They also offer classes for kids and aerial yoga for yogis who prefer to get grounded while moving through the air!
In addition to classes, they offer massage and acupuncture services, plus regular workshops, on topics including essential oils, flexibility, and strength-building. They also have a yoga-for-runners series to help athletes improve their flexibility, strength, and balance. Classes are offered all day long, so visit their website to find a class or two that'll fit your schedule.
Melt Hot Yoga is the premier hot yoga studio in Luzerne county. They have a state-of-the-art heating and humidification system that keeps the room in the perfect conditions for a sweat-inducing yoga practice that keeps your muscles warm and flexible. If you get a little sweaty during class (which you will), they have showers and changing rooms for you to use.
They have a full selection of classes for any preference. Hot yogis will like the heated classes that warm the room to 105 degrees. These popular classes include Hot Pilates, Bikram, and Hot Vinyasa. For a more chilled out experience, you can try one of their more mindful classes, like Mindfulness Meditation, Yin Yoga, and Slow Flow. Find a class and join the #HotTribe!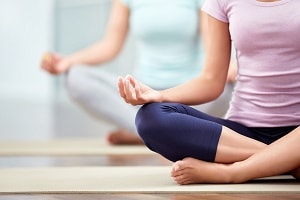 If you're looking to build your mind-body connection, visit Sandy Seyler. She's a natural intuitive healer, holistic practitioner, Reiki master, and certified yoga instructor. She offers yin-based and restorative yoga practices including Hatha Yoga postures, breath techniques, creative meditations, and Yoga Nidra. All classes are offered on a walk-in basis.
In addition to yoga classes, she also performs Reiki healing sessions and Angel Tarot readings. Ms. Seyler uses her tools to help her clients balance and clear their energetic field so that they can ease tension, expand their soul, recognize their potential, and heighten their intuition.  You can even invite her over to your home to clear out negative energy and bless your space.
Start Your Practice
Whether you're an experienced Yogi or one who's just starting their journey, there's a yoga studio in the Wilkes-Barre area for you. Check out the three studios we profiled above, find the right one for you, and start your practice.