One of the most significant components of your car is its transmission.
Therefore, it's crucial that you keep up with both regular transmission maintenance and emergency transmission repairs, regardless of whether you have a manual or an automatic.
However, you're probably wondering, Where can I get a transmission repair near me?
At Audi Wyoming Valley , we provide some of the best transmission repair services in the area. If you're from Dallas, Clarks Summit, Mountain Top, or any of the other surrounding communities in Pennsylvania, we have you covered.
Reach out to us if you need to schedule a service appointment. Just call or stop by our dealership.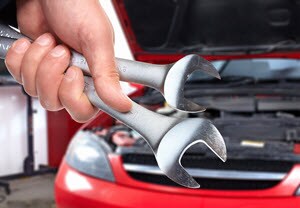 How to Check Transmission Fluid
What's the Purpose of the Transmission?
The primary purpose of an automotive transmission is to let the engine function at a narrow range of speeds while allowing the car to move at a wider range of speeds.
In other words, the transmission transfers speed and torque from the vehicle's engine to its wheels. In the process, speed is significantly reduced, as internal combustion engines operate at extremely high RPMs; and torque is significantly increased, as it takes quite the rotational force to accelerate a vehicle.
A manual transmission gives you manual control over shifting from gear to gear, while an automatic transmission does it automatically.
The Importance of High-Quality Transmission Repair
Why is it so important to keep up with any necessary transmission repairs?Well, if you don't, you could find yourself in one of the following scenarios:
Your car doesn't operate as efficiently as possible, and you lose tons of money on extra gas.
You get in the car to go to work, and your engine starts, but the car doesn't move.
You're driving down the highway with your kids in the back seat, and a car is about to hit you from behind. So, you push on the gas to avoid a life-threatening accident, but your car won't accelerate.
Transmission Repair at Audi Wyoming Valley
At Audi Wyoming Valley , we can repair practically any transmission, regardless of the issue.
Simply bring it in to us and we'll take care of it right away. Whether you simply need a minor adjustment or a complete replacement-whether it's a problem with the torque converter, planetary gearset, pump, clutches, bands, sensors, valve body, or transmission fluid-we have you covered.
Audi Wyoming Valley: Our Team 
Our team of expert automotive technicians has years of experience conducting transmission repairs. Best of all, their knowledge isn't limited to transmissions. If your vehicle requires any other work, they can do that, too.
They're knowledgeable, they're courteous, they're efficient. They're Audi Wyoming Valley , which makes them some of the best.
Contact Us at Audi Wyoming Valley  to Schedule a Transmission Repair
If you need to schedule an appointment for a transmission repair near Dallas, Clarks Summit, or Mountain Top, contact us at Audi Wyoming Valley today.
Call us or stop by the dealership, and we'll set something up as soon as possible.