When you're driving your car around Dallas, Mountain Top or Clarks Summit, there's no more stressful experience than having one of your dashboard warning lights activate. If you don't know what your warning lights mean, you have no way of telling whether the issue your car is experiencing is serious or can be safely ignored until you're able to schedule a maintenance check.
To help you better understand the warning lights on your vehicle's dashboard, Wyoming Valley Audi has provided this convenient dashboard warning light guide page. With these guides, you can easily identify the warning on your dash and decide if you need service. Learn about the importance of reading a dashboard warning light guide and find out why you should schedule service from a trusted dealership.
Light Guides Give You Peace of Mind
The main reason that car owners become so stressed when a warning light activates on their dashboard is due to a lack of information. Being unfamiliar with the lights on your dashboard makes it very hard to know whether you need emergency service or if the light was triggered by something minor that doesn't require immediate attention.
The key advantage of reading these dashboard light guides is having peace of mind. When a light activates on your dashboard, you will immediately know what it means and whether you should be concerned. Understanding your dashboard lights helps you stay calm when you experience a problem on the road.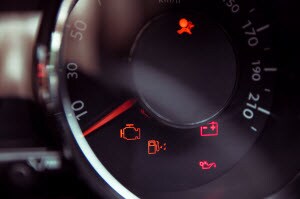 Needing Service
One of the primary reasons your vehicle includes dashboard lights is to let you know when your vehicle needs service. Understanding what the various indicator lights on your dashboard mean will let you know how soon you need to schedule service for your vehicle in Clarks Summit, Mountain Top, or Dallas.
For instance, warning lights related to your braking system should be addressed immediately by a service professional, while lights that indicated fluid levels can usually be delayed until it is convenient. Learning about your warning lights will help you keep your vehicle running well into the future.
Get Help with Your Dashboard Light Guide
If you need help understanding the dashboard light guide for your vehicle, or if a light has activated and you need to schedule service, your best bet is to visit Wyoming Valley Audi. At Wyoming Valley Audi, our experienced service and parts department can tell you about the warning lights in your vehicle and handle all of your maintenance needs.