There's no mistaking that the braking system is probably the most important part of your vehicle's safety features. After all, without brakes, you wouldn't be able to slow down or stop your vehicle. However, you could be driving around on damaged or faulty brakes without even knowing it, which is an incredibly dangerous situation. That's why we're sharing some of the most common brake repair warning signs to help drivers spot potential problems with the braking system so they can get the proper service they need.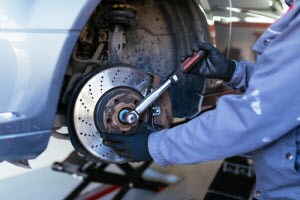 When you know what to look for, you can spot brake issues faster and more accurately so you know to schedule a service appointment. At Audi Wyoming Valley , we wanted to help drivers from across Dallas, Clarks Summit, and Mountain Top learn more about the signs of brake failure. So, we created these helpful tips. Continue reading below to learn more.
Brake Failure Warning Signs
When it's time to repair or replace your brakes, there are a few warning signs that you can look for. Below, we'll explain some of the most common symptoms and signs of bad brakes so that you'll know when to schedule a service appointment:
A squeaking or grinding sound when you apply the brakes
Brake pads are too thin (less than 1/4 inch)
Unusual vibrations when braking
Car tends to pull to one side when braking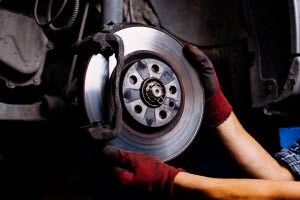 You should also be on the lookout for brake fading. This is when the brake pedal sinks to the floor, and the brakes feel less responsive. Brake fading occurs when there's a brake fluid leak and there's not enough hydraulic pressure to fully engage the brakes. If you suspect a leak, schedule a service appointment right away.
Don't Skip Brake Repair
We recommend that drivers have their brakes inspected every few months in order to make sure that everything is still working perfectly. A brake inspection is also a great way to detect other problems with the vehicle before they turn into a costly repair. Make sure you have your brakes serviced regularly.
If you're not sure how often to replace your brake pads, we recommend starting with every 50,000 miles or less. This will ensure that you have new, high-quality brake pads and also give the technician an opportunity to inspect the braking system.
Schedule Brake Repair in Northeastern PA
For fast and professional brake repair, drivers in the Dallas, Clarks Summit, and Mountain Top areas can count on our team at Audi Wyoming Valley . We have years of experience working with brakes on all makes and models, so no matter what you drive, we can help. Schedule your appointment today online, over the phone, or in person at our service center.
You May Also Like: