Nothing hits the spot quite like a quality slice of pizza. Homemade dough, fresh cheese and ingredients, a wealth of delicious toppings… it's enough to make your mouth water.
Luckily, you can put an end to your craving by visiting one of the best pizza spots near Kingston, PA. Check out these pizzerias for some of the best pies this side of the Susquehanna!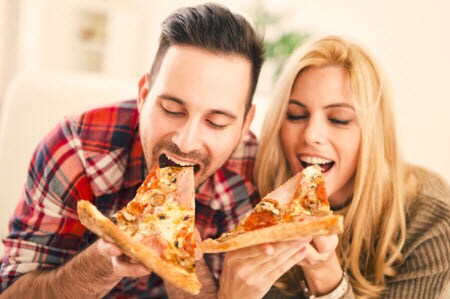 Looking for that legendary slice? Grotto Pizza may just have what you're after, with three convenient pizza spots near Kingston, PA. Each offers its own lineup of major events and parties, along with takeout and delivery options, so you can enjoy a quality pie from the comfort of your own home.
You can start your meal with a bucket of (30!) wings and then move on to one of Grotto's specialty pizzas. They use real aged dairy cheese and sauce, a family recipe since 1953. Grab a Hawaiian Pizza, Sicilian Pizza, or even an old-world favorite: Pizza Margherita!
There's a lot to like about III Guys, starting with their tasty bar food/appetizers and ending with a heaping helping of pizza pie. They make all their dough fresh daily and use rich Wisconsin cheddar and whole milk mozzarella cheese to craft the most delicious Brick Oven Pizzas.
The famous Brick Oven Pizzas have been a staple of their menu since 1974. They come in Regular Round, as well as the rectangular, thick-crust Sicilian Pizza. Make your choice—or opt for a specialty pizza, like the Mediterranean, sprinkled with roasted red peppers, sliced artichoke hearts, and sharp Romano cheese.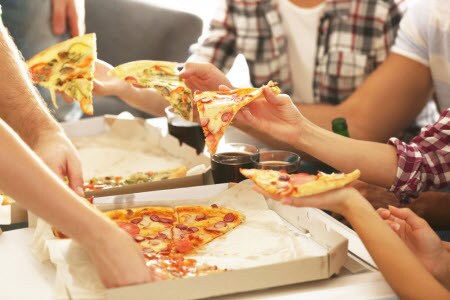 For an authentic taste of Italy, Lino's Pizza is where it's at. Opened by Nestor Mahuiz in 2004, Lino's serves quality cuisine that's been made freshly daily—including homemade dough and fresh tomato sauce. You'll find plenty of seasonal delicacies, as well as year-round favorites.
Try the famous Lino's Chicken Wing Pizza—or perhaps the deli Chicken, Bacon, and Tomato Pizza is more your style. You'll find far more than pizza at this Italian eatery, including a family-size Stromboli, delicious seafood dishes, and even quality American fare like cheeseburgers and hoagies.
Grab a Slice at These Pizzerias
With so many great options, you may just find yourself with a new favorite pizzeria—and pizza topping—the next time you head out for a slice. Click the links above to discover more about some of the best pizza shops near Kingston, PA, including a full overview of their menus!