Getting in shape can feel like work—until you really get going and make it part of your daily routine, that is. If you want to boost your energy levels and enjoy a healthier lifestyle, a trip to your local fitness center may be the best way to kick-start your fitness goals.
Below, you'll find a range of top fitness studios near Dallas, PA, that offer all kinds of fitness routines and training, so you can experiment and choose the ones that work best for you. The important thing is to do something, and you will be when you visit these studios!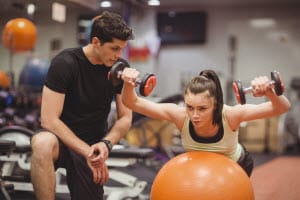 Odyssey Fitness focuses on the individual above all else, and it's that approach that has helped it become one of the leading fitness providers in the region. Each member is treated with personalized attention and is treated as if the success of the center depends on them alone.
You can get personalized nutrition coaching as well as personal training when you visit Odyssey Fitness. If you're looking for high-intensity interval training, try their Les Mills Grit™ Series, which will burn fat, boost your metabolism, and bring you to a whole new level of fitness!
Vive Health & Fitness is equipped to help you every step along the way in your journey to fitness. You can enlist the help of a nationally certified personal trainer to help you find a great program for reaching your goals—and guide you toward those goals.
At Vive Health & Fitness, you'll find classes in yoga, barre, Pilates, Zumba, and much more. You can even get small-group or one-on-one personal training to help you achieve your fitness goals. Nutrition is a major part of what they do, as well, so check out their shake bar for a nutritious and delicious way to refuel!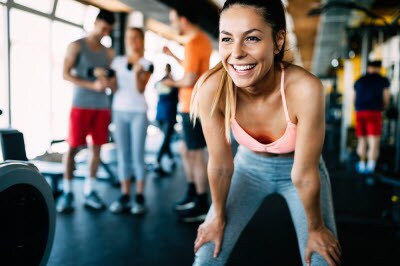 Looking to add some barre or yoga to your fitness routine? The Zen Barre is the perfect place to go. This fitness studio makes it their mission to inspire greater health, joy, and community with excellent classes, workshops, and special events that build a sense of belonging.
The Zen Barre offers classes for beginners and advanced practitioners alike. You can check out their classes in Vinyasa Flow, Yin Yoga, and their own patented Zen Barre®, which was developed by owner and founder Jonelle Dickson. If you're ready to commit, join the Zen Tribe for a wide range of member benefits!
Kick Fitness into High Gear
No more excuses! If you're ready to make health and fitness a larger part of your life, click the links above to learn more about these top fitness studios near Dallas, PA. You can get a closer look at their schedules, class offerings, services, and more!