In today's world, vegetarian and vegan options are more mainstream than ever. But what about when you want a perfectly charred piece of USDA choice steak? You've got to listen to your stomach and get to your nearest steakhouse to indulge in a juicy, well-seasoned piece of steak.
To satisfy your inner carnivore, this list of some of the best steakhouses near Wilkes-Barre, PA will surely quell your hunger.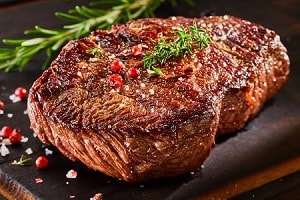 Bailey's Rib & Steakhouse is an original, one and only family owned restaurant that offers amazing food and a fun atmosphere to all patrons.   
All of the steaks at Bailey's are hand cut and cooked to your specifications. Once you figure out which cut you want, you can order it "Black & Blue", which tops it with crumbled blue cheese and makes it Cajun blackened. They also offer a weekly $9.99 "Early Dine" special between 3 p.m. and 6 p.m. that comes with your choice of an entrée and two house sides.
At Ipanema Grille, you'll find a foreign flair for the meats, which is radiated by the Brazilian owners, Augie and Eliana. This Brazilian steakhouse stresses variety, quality, and quantity as they serve up fire-roasted skewers and tableside carved flavorful meats.    
Whether the Skirt Steak or Seafood Paella, Ipanema Grille has something for everyone. Also make sure to check out the hot buffet, which consists of both Brazilian and American eats!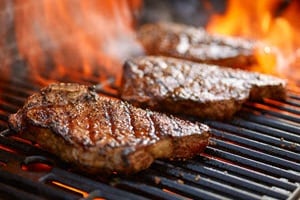 Vault Grill & Bar vaults you right into a high-class environment with even higher-class food. This upscale eatery provides locals with an elegant restaurant that is great for adult birthday parties and wedding rehearsal events alike.
Their menu is stacked to the gills with quality seafood, hand-made pasta dishes, and, of course, steak. The expertly seasoned 8oz center cut Black Angus Filet Mignon and delicious Veal chop with gorgonzola cheese and bordelaise sauce are some of the shining stars of the menu. 
Get Perfectly Cooked Steak!
The smell and taste of a perfectly cooked steak is next to none, so when you're craving that, make sure to check out some of these great steakhouse options near Wilkes-Barre, PA.