Audi is one of the major frontrunners in automotive innovation, which is why their models are so popular around Dallas, Clarks Summit, and Mountain Top. Every Audi is equipped with advanced technology features that can make your drives easier, safer, and more convenient. However, no two Audi models come with the same list of features and technologies.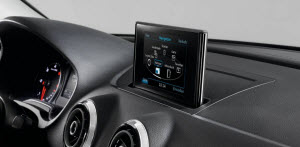 So, which Audi has the specific technologies you need? These Audi vehicle reviews provided by Audi Wyoming Valley  can help you find out.
What is Audi MMI?
What is Audi Connect?
2019 Audi A4 Technology
Audi Q5 Technology
Audi Q7 Technology
Audi SQ5 Technology
Audi Technology Features
The innovative technologies in the Audi A4, Audi Q5, and all the other Audi models in the current lineup are designed to enhance your experience behind the wheel and create a fun-to-drive performance. Each one comes with its own selection of technologies, which can make choosing the right car difficult, but not impossible.
The trick to finding the right Audi is understanding what technologies are available for each model, and our Audi technology reviews can help you do just that.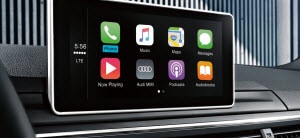 They include a list of all the advanced amenities you can find in every Audi model we have in stock. This will show you which car has the specific amenities you need for the road ahead. Plus, these reviews describe how each system works and what they do to improve your overall driving experience.
Experience the Innovation of Audi
On this page, you'll find an extensive technology review for every Audi car at Audi Wyoming Valley . Just click on the car you're considering and read about all its available technologies. Once you're done, you'll be able to start narrowing down your options and ultimately find your perfect well-equipped Audi.
These reviews will definitely give you an idea as to which model includes all the technologies you need, but you still need to experience these innovations for yourself. It's the only way to really make sure you drive home in the car that's best for you.
So, after you've read our reviews, check out the technologies in each vehicle for yourself and contact Audi Wyoming Valley  to schedule your test drive.