Our team here at Audi Wyoming Valley  created this Audi Q7 dashboard light guide for our friends in Dallas, Clarks Summit, Mountain Top, Moosic, and the surrounding Pennsylvania communities. Why? Because your dashboard lights are the easiest way to tell if it's time to schedule an Audi service appointment.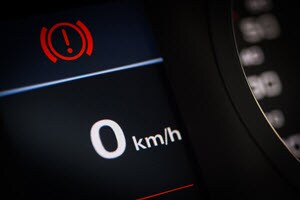 In general, Audi has three classifications for dashboard lights, warnings, and indicator lamps: green, yellow, and red. First, this guide to the Q7's dashboard lights will go over each category as a whole; then, it'll dive into the specifics of some of the most important Audi Q7 dashboard warning lights.
Q7 Dashboard Icons: Green, Yellow, & Red
Green Dashboard Symbols: If you notice a green light on your Audi Q7's dashboard, it generally means that something is working properly. These are simply helpful symbols that let you know when a specific system or feature is engaged. For example, turn signals, hazard warning lights, cruise control, etc.
Yellow Dashboard Indicators: If you notice a yellow light on your Audi Q7's dashboard, you should schedule a service appointment with your nearest Audi technicians as soon as possible. These mean that there's something wrong with your vehicle. Think emission control system, faulty lane assist, etc.
Red Dashboard Warnings: Finally, if you notice a red light on your Audi Q7's dashboard, you should stop driving immediately. Don't get behind the wheel again until a professional has serviced your automobile. Warnings like these pertain to the parking brake, the airbag system, the seat belts, and other essentials.
Top 10 Audi Q7 Dashboard Lights
Alternator: The alternator, or the charging system, is instrumental when it comes to starting your car. The alternator warning light looks like a battery, and it's not something to ignore!
Airbag System: The airbag system icon is a diagram of a person who is covered by an airbag. However, it's there to let you know that the opposite is happening-you're not protected!
Seat Belt Warning Lamp: There are laws in all 50 states that require you to wear a seatbelt; Pennsylvania is no different. Buckle up so that the seat-belt warning lamp doesn't come on (somebody in the passenger's seat with a seatbelt across the chest). It's not worth your life.
Parking Brake: The parking-brake warning light is the letter P, within a circle, within a set of parentheses. This light will flick on if you start to drive while your parking brake is engaged.
Fault in Brake System: The brake-system warning light is an exclamation point, within a circle, within a set of parentheses. In many cases, your brakes are all that can save your life, you see? 
Fault in Cooling System: This symbol looks somewhat like a thermometer, and it's there to let you know when there's an issue with your cooling system. Only an expert should service that.
Engine Oil Pressure Too Low: Engine oil makes your car's internal combustion engine run as it should; smoothly, with as little friction as possible. Low engine oil pressure is a bad sign. You ought to set up an appointment at your local Audi service center as soon as possible, i.e. now!
Tire Pressure Too Low: In the United States, automobiles are required to come with a TPMS, or Tire Pressure Monitoring System. The Q7 is no different. Driving on inadequately-filled tires can adversely affect performance, efficiency, and even safety. Get your tires filled right away, okay? 
Steering Defective: If your steering wheel isn't working correctly, then you don't have control of your car. This Audi dashboard light is a steering wheel above a key, meaning it's time to pay attention.
Ignition Lock Defective: This icon, which looks like an exclamation point above a key, indicates a problem with your Audi Q7's ignition system. Stop the car, get out, and schedule service today.
Schedule your Q7 service appointment today
Our knowledgeable Audi technicians are here to serve the drivers around Moosic, Mountain Top, Clarks Summit, Dallas, and the surrounding PA towns and cities. If one of your Audi's dashboard warning lights pops on, don't hesitate to set up an appointment-call us, fill out a form on our website, or stop by.