Audi Electric Vehicles for Sale near Me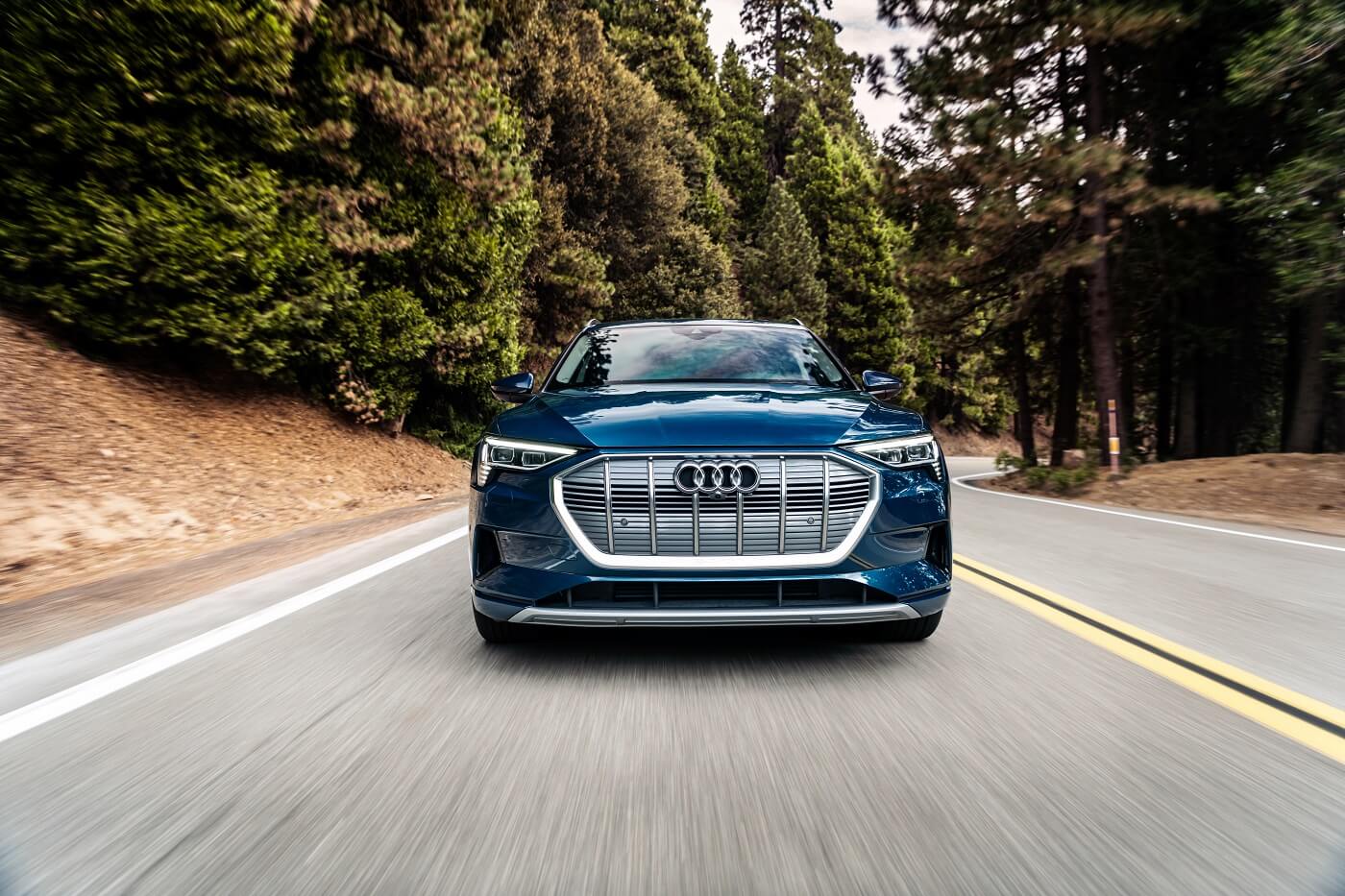 Audi Electric Vehicles for Sale near Me
Get behind the wheel of a new generation of Audi with these Audi electric vehicles for sale near me. At Audi Wyoming Valley, we offer a selection of hybrid, plug-in hybrid, and all-electric models for you to explore, so you can enjoy efficient rides around Clarks Summit, Wilkes-Barre, and Dallas, PA.
You can look at our inventory below as well as some other helpful information about our Audi electric models. Check it out!
Our Electric Inventory
Get plugged into Audi e-tron® innovation with our selection of electric Audi models for you to explore. Mixing the functionality and space of an Audi SUV with all-electric efficiency, the e-tron® family of vehicles provides an exciting new way to experience the luxury you've come to expect from an Audi.
Without the need for a traditional engine, you can enjoy maximum torque from a standstill with near-instantaneous acceleration. Plus, with e-torque vectoring, a highly adaptable electric all-wheel drive system powering each wheel individually, you'll get excellent traction and control over your drive.
There's plenty to love about our inventory of Audi electric vehicles, and our team is standing by to help you find the one that's right for you!
Charging Your Electric Audi
When it comes to keeping your e-tron® juiced up and ready to go, you'll have a few options to choose from.
First is a Level 1 charger, which is a 120V charger that can be plugged into any standard 120V outlet. This is the slowest charging method and is best used for top-ups or if your vehicle will be stationary for extended periods.
Next is a Level 2 charger, which is a 240V charger that can be plugged into a 240V outlet. This method can bring a depleted battery up to 100% in about 10 hours and is best used for your everyday charging needs.
What about when you're on the go? That's where Level 3 charging comes in. Level 3 charging is the fastest available method and is accessed through public charging stations. These stations have the ability to charge a vehicle from 0 to 80% in just about 30 minutes, and with over 46,000 available across the country, a quick charge is never too far away.
Electric Vehicle Maintenance
Since electric Audi's make use of an electric motor instead of a traditional gas-powered engine, you'll find its maintenance needs to be a little different. Certain services, like oil changes, aren't needed in an electric Audi, since there is no combustion or moving engine parts to worry about.
Meanwhile, you may find that other services, like brake services, won't need to be performed as often. One constant between gas-powered and all-electric Audi's, however, is tire services. You'll still want to regularly check inflation and tread wear to make sure your tires are in good shape.
Try an Audi Electric Vehicle for Yourself!
Level up your drives around Dallas, Clarks Summit, and Wilks-Barre, Pennsylvania, in one of these Audi electric vehicles for sale near me. If you're still deciding if an Audi electric vehicle is right for you, why not try one for yourself with a test drive at Audi Wyoming Valley? Contact our team today to schedule yours!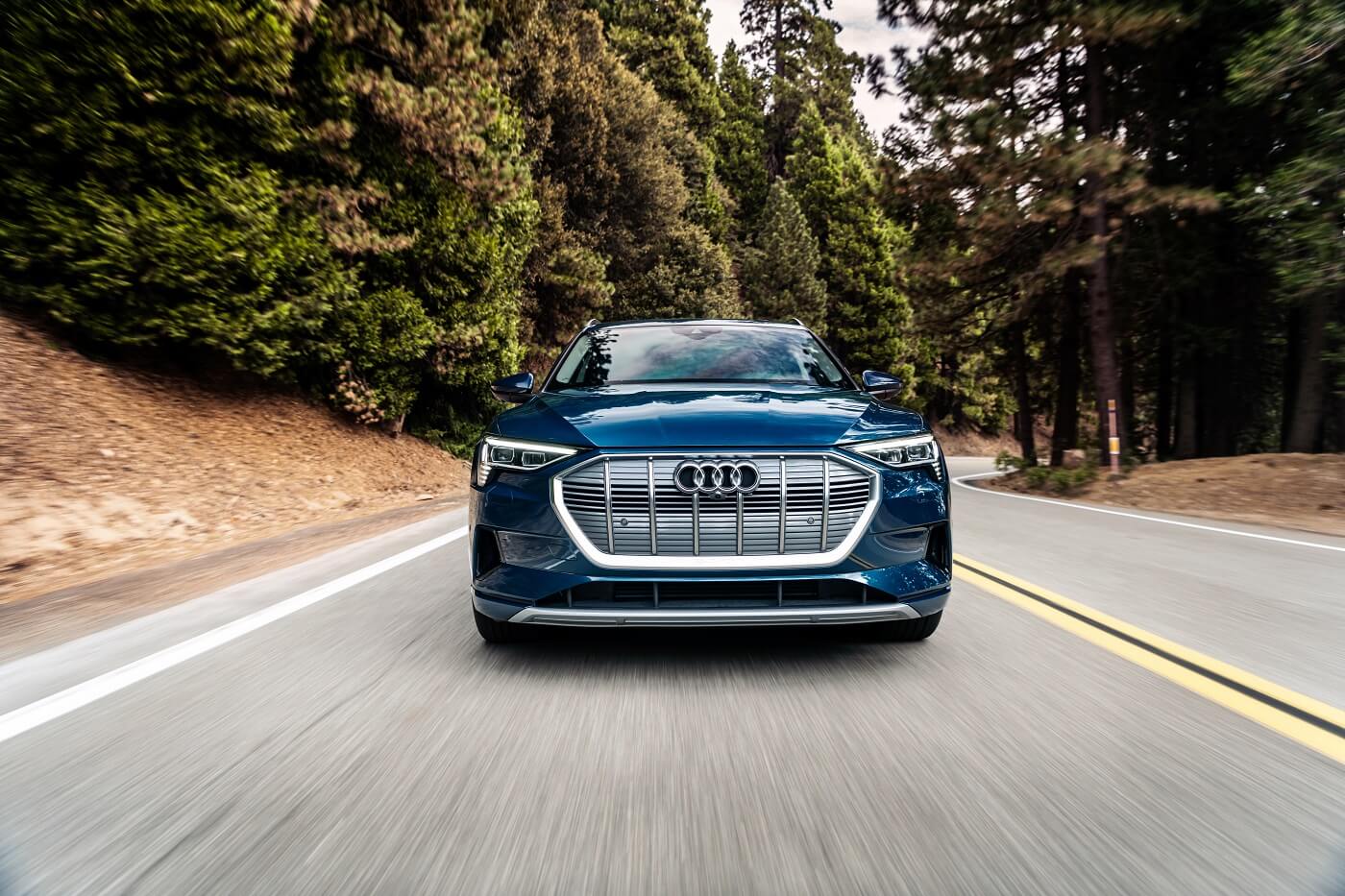 Hours
Monday

9:00AM-7:00PM

Tuesday

9:00AM-7:00PM

Wednesday

9:00AM-7:00PM

Thursday

9:00AM-7:00PM

Friday

9:00AM-7:00PM

Saturday

9:00AM-5:00PM

Sunday

Closed