Audi Wyoming Valley  in Larksville, PA, is the luxury car shopping destination from Scranton, PA, to Dallas, PA. At our premier Audi dealership, you'll have everything you need to find your next new car and drive home happy.
Audi Dealer Near Me
There's a reason we're a top luxury car destination. Here at Audi Wyoming Valley, we don't just make shopping for a new car easy. We also make it fun.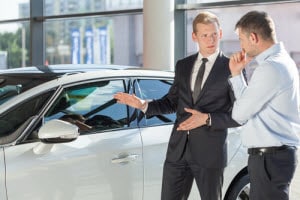 Shop with us and we'll give you all the options you need to narrow down your automotive wish list and find your ideal new car. We offer an impressive selection of new and pre-owned Audi models for you to choose from. Each of these vehicles is beautifully designed and equipped with advanced technologies to make your commutes much more enjoyable.
Looking for professional financing and automotive services? Audi Wyoming Valley has those too. When you buy from us, you'll have access to both our finance department and our service department to make it easier for you to own and care for your new luxury car.
And best of all, Audi Wyoming Valley offers a number of new vehicle and service specials to help you save.
Audi Service Areas
Audi Wyoming Valley is proud to serve Scranton, Dallas, Larksville, and beyond. We're committed to providing the exceptional shopping experience you need and want no matter where you are in the area.
So discover everything we have to offer you and other drivers in your community with our service area guides. These provide everything you need to know about our services and how we can make shopping for your next new car easy and fun. Just click on your town to learn more.
And if you want to take your first steps to finding a new luxury car at Audi Wyoming Valley, let us know and we'll provide you with everything you need. Simply call 877-272-8614 or visit our showroom at 126 Narrows Road, Route 11 in Larksville, PA, to schedule your test drive today!