Are you looking to upgrade your ride? There are plenty of options in the Dallas area to choose from, but if you want luxurious interior comforts, reliable performance, and advanced technology, you'll be hard-pressed to find something better than an Audi. These vehicles continue to stun audiences with their remarkable advancements, and one could be just right for you.
To get your hands on an Audi of your own, you'll have to find a dealership you can trust. Plenty of dealerships have extensive inventories, but you deserve a place that can offer premier customer service as well. For an Audi dealer near Dallas, Pennsylvania, that offers both, look no further than Audi Wyoming Valley.
About Dallas
Dallas, Pennsylvania, in Luzerne County, is a small town that's full of charm and things to do for those of all ages. Dallas is home to a variety of local shops and eateries and hosts many locally renowned festivals like the Annual Luzerne County Fair. Plus, it's a quiet and friendly community making it the perfect place for families to live.
Known as The Pride of the Back Mountain, Dallas has been a beautiful place to live for over 200 years. It was first settled in 1797, but wasn't officially incorporated until 1879. Today, nearly 3,000 people call Dallas home, making it the perfect place to live if you want peace and quiet alongside a friendly community.
No matter if you live here or are just simply visiting, you'll want to make sure you have a dependable car to help get you around. Luckily, you won't have to travel far to find it because Audi Wyoming Valley is just minutes away from town.
Audi - Dallas, PA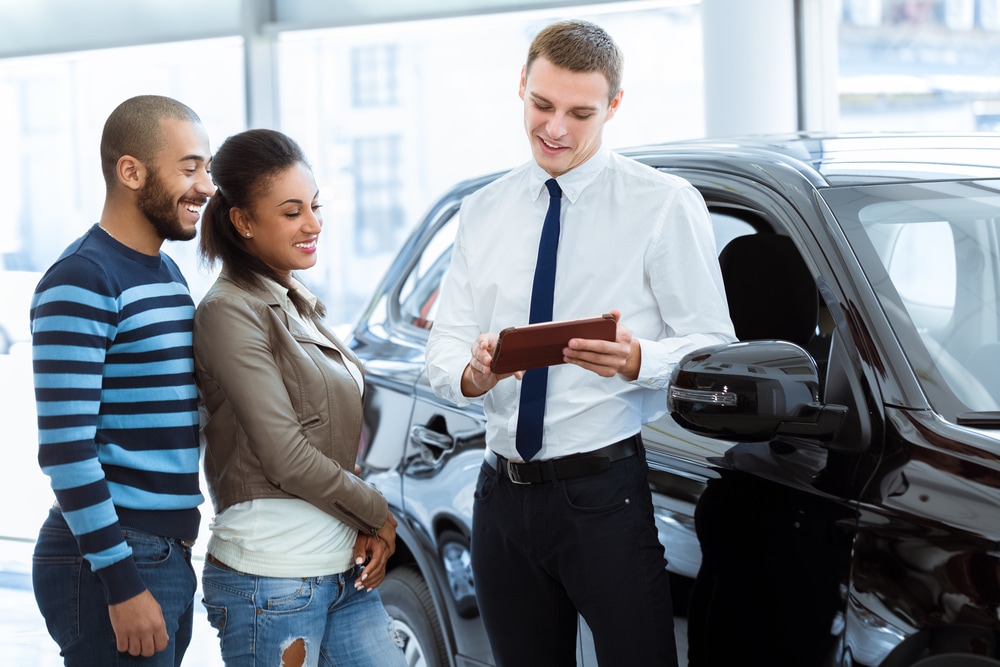 Buying a new car from any old luxury dealership can be stressful and nerve-wracking, but Audi Wyoming Valley  isn't just any old car luxury dealership. It's a renowned Audi dealer near Dallas, PA, dedicated to customer satisfaction. At our Audi dealership, we'll provide you with anything you need so you can drive home in your ideal new luxury car.
From the moment you walk through our doors, you can expect to be greeted by our friendly team. Whether you're ready to buy, want to have a look around, or just need to ask a few questions, we'll always be happy to help. Remember, your needs are always put first at our dealership, so everything you do takes you one step closer to fulfilling your automotive needs. One of our team members will be by your side the entire time, guiding you along the way and offering as much or as little help as you want.
About Our Inventory
Audi Wyoming Valley  is home to a huge selection of new Audi vehicles. In our showroom, you'll find an array of the newest Audi sedans and SUVs. Each one comes with advanced technologies and powerful and capable performance options. No matter which Audi model you choose, you can trust that it'll give you the exceptional driving experience you want.
You're always welcome to browse our inventory in person, but you can view everything we have on offer right here on our site. We've compiled a comprehensive online database that includes every single vehicle on our lot, each with their own unique entry complete with accompanying information. There are also search filters you can apply to narrow down your results and help you find the perfect car for your unique needs.
Certified Pre-Owned Audi Dealer - Dallas, PA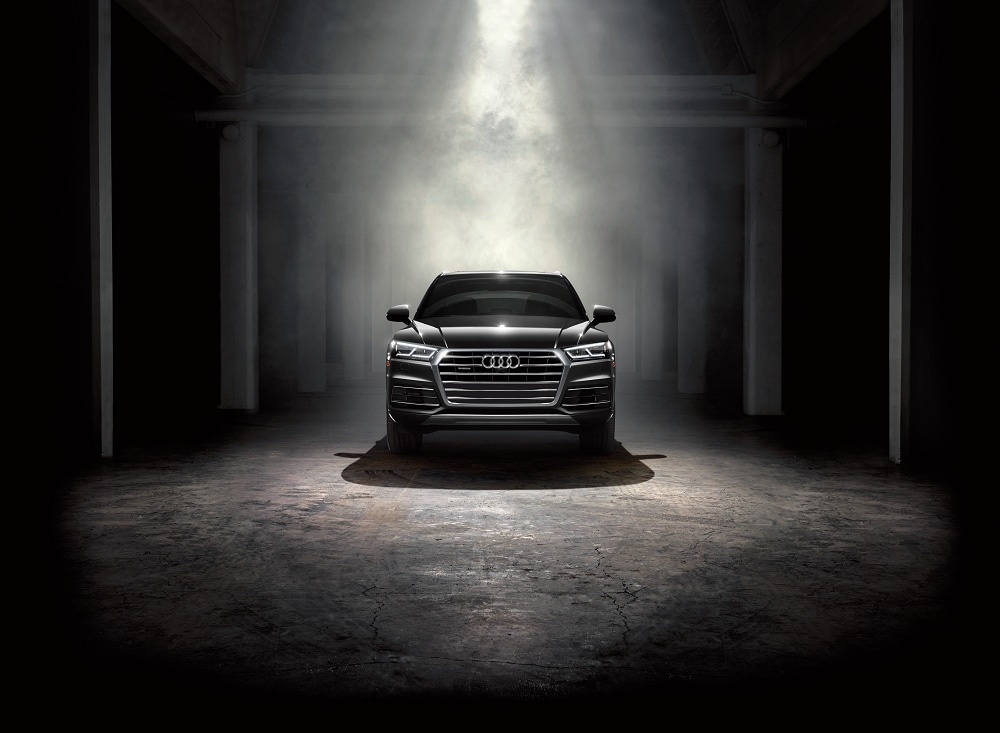 In addition to our selection of new Audi models, Audi Wyoming Valley  is also home to a variety of certified pre-owned vehicles. Certified pre-owned Audi models are equipped with innovative features to help you better enjoy the road ahead. These cars have gone through an extensive multipoint inspection to ensure they look and perform like new.
With each certified pre-owned model, you'll find a complete vehicle history report proving that there haven't been multiple previous owners or collisions in its past. Remember, a used vehicle must be as close to new as possible to qualify for certified pre-owned. If you're looking to blend both affordability and reliability, there's no better option than our certified pre-owned models.
Other Services
Audi Wyoming Valley offers more than just a great inventory. When you've selected your ideal new Audi, our finance experts will also help you find the affordable auto loan and lease options you need. They have years of experience working with all kinds of budgets, so don't hesitate to call on them for help. With their connections to the best lenders in town, you can be sure you're getting the best deals and lowest interest rates possible.
Long after you've driven off our lot, Audi Wyoming Valley will be here to make your life as a new car owner easier. When your new Audi needs maintenance, you're welcome to take it to our professional service department. Our trained technicians will give it everything it needs to uphold its smooth and luxurious performance. A few services we offer include oil changes, brake repairs, and multipoint inspections.
All our technicians are certified Audi experts, so you can be sure your ride is in good hands. Even if you don't drive an Audi, however, our team is still happy to help, as their expertise isn't restricted to a single make. Additionally, we've outfitted our service center with all the latest auto repair technology, so you can always count on the quick and quality service you deserve.
Shopping at Audi Wyoming Valley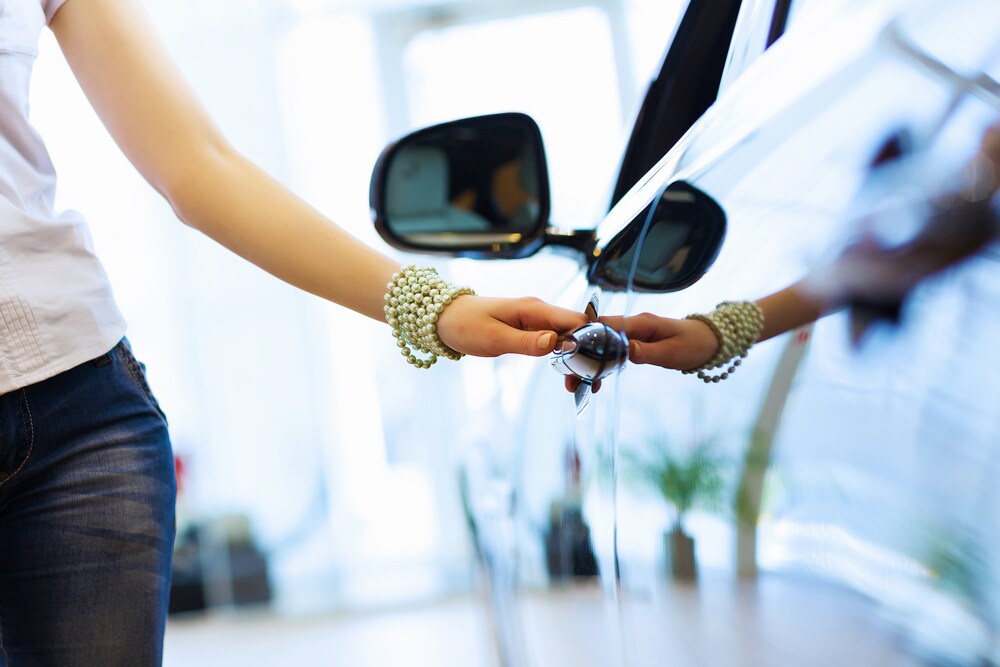 Audi Wyoming Valley is a premier Audi dealership near Dallas, PA, that's committed to delivering a great customer service experience. Our dedication is clear from when you walk in to our place of business to when you drive off our lot.
When you choose to shop at our dealership, we'll guide you through the car buying process, and provide you with the information you need to narrow down your options. We'll even suggest a model or two based on your personality and your specific needs so you can find your ideal new Audi.
We believe in a hassle-free shopping experience for all our customers. When you shop with us, there's no pressure or stress. All you'll feel is pure satisfaction as you drive home happy in a brand-new car.
Visit Your Dallas, PA Audi Dealership Today!
In the market for a new luxury car near Dallas, PA? If so, stop by Audi Wyoming Valley! We're open six days a week and are ready to help you with all your car buying needs.
Don't wait - contact our showroom and schedule your test drive today!