When you're driving your new Audi around Dallas and Clarks Summit and a dashboard light comes on, what are you supposed to do? Our team at Audi Wyoming Valley put together this Audi A8 dashboard light guide to help you figure that out.
There are about 100 different dashboard lights on your 2019 Audi A8, but there's no need to memorize all of them. Generally, red lights mean it's unsafe to continue driving without addressing the issue. Yellow lights indicate a less pressing issue, but you should contact your auto technician soon. White, green, and blue dashboard lights, on the other hand, are simply notifications that non-essential features are in use.
Keep reading to learn more about common warning lights in the Audi A8.
Central Indicator Light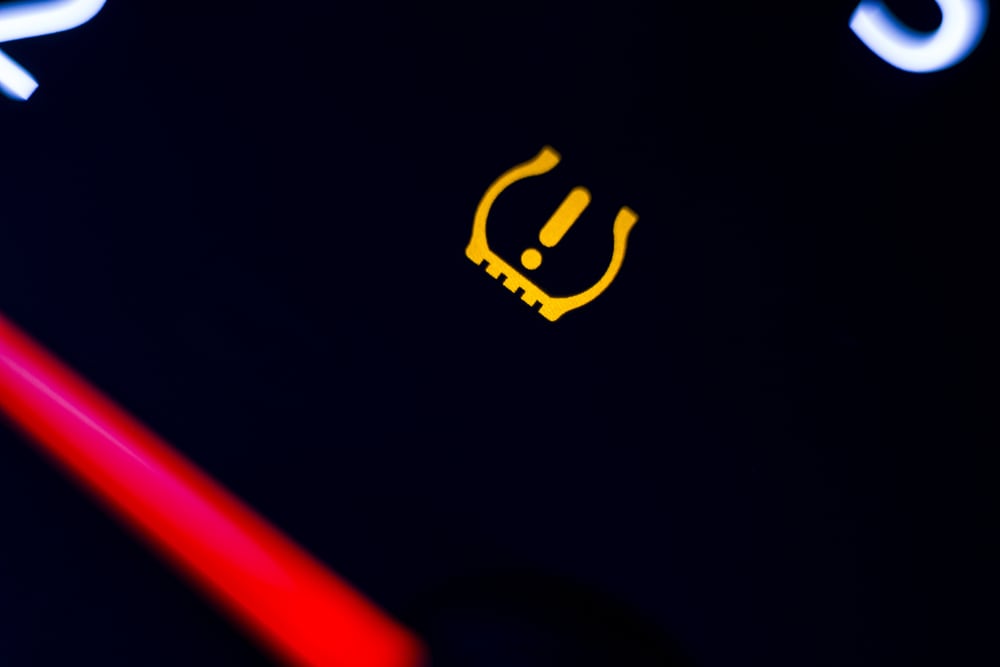 This light looks like an exclamation point inside a triangle. It can show up either yellow or red. If the Central Indicator Light comes on, check the message in the instrument cluster for more information.
Tire Pressure Indicator
The Tire Pressure Monitoring System (TPMS) uses ABS sensors to look for a change in tire pressure. If it detects a change, an indicator light that looks like an exclamation point inside a horseshoe will appear. This can mean that the tire pressure is too low, there is structural damage to the tire, or the tire pressure was changed and not stored properly in the system.
Tire Pressure Monitoring System
A yellow light showing the letters TPMS will appear if there's an issue with the Tire Pressure Monitoring System mentioned above. In some cases, this means the tire pressure was not stored correctly-see your owner's manual to learn how to correctly store tire pressure. However, if the TPMS indicator continues to light up, drive to your local Audi service technician to have the malfunction fixed.
Engine Start System
A red or yellow key icon means there's an issue with the engine start system. When it's red, this means that if you turn your car off, you may not be able to start it again. Instead, drive straight to an Audi service technician, if possible, to have the issue corrected.
Battery in Vehicle Key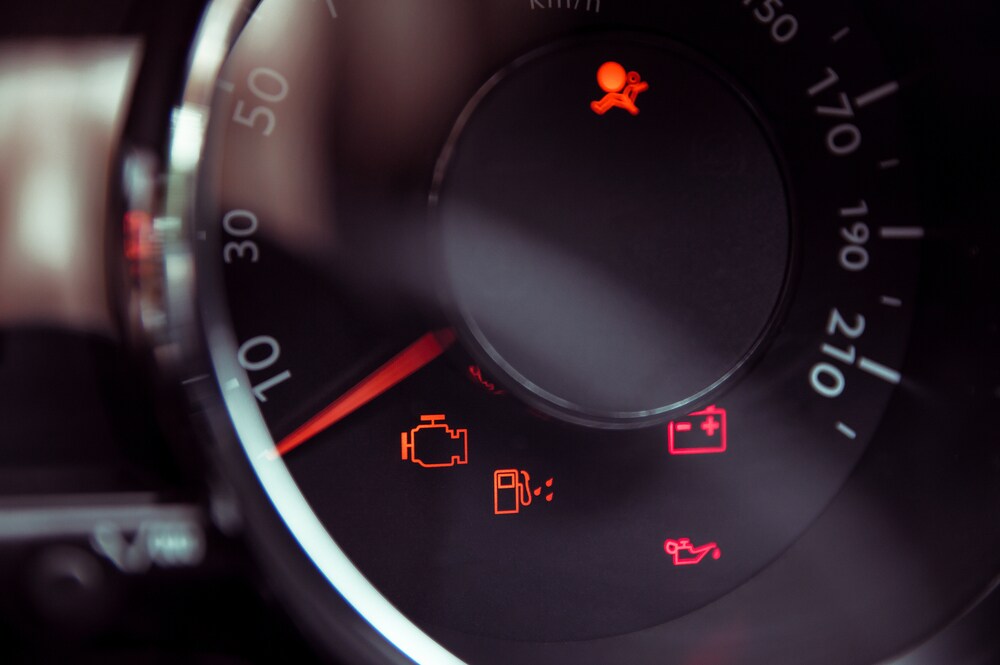 When a key icon appears next to another icon, however, it means something different. For instance, a yellow key icon with a battery to the left of it means the battery in your car's key needs to be replaced. Your owner's manual can show you how to replace the battery.
Transmission
The transmission indicator light is a circle that looks like a gear and has an exclamation point inside of it. Since your transmission is what shifts the gears in your car, it makes sense that this warning light looks like a gear. This light can appear in three different colors, each meaning something slightly different:
White: Your transmission has switched out of Tiptronic® mode. Switch back to automatic mode with the selector lever.
Yellow: This can indicate a number of issues with the transmission. In most cases, you can continue driving, but may have limited capabilities. See the message associated with the light for more information.
Red: Your transmission is too hot or has malfunctioned. Come to a safe stop, put your car in park, and contact your Audi service technician.
Contact Our Service Center Today!
Hopefully our Audi A8 dashboard light guide helped you learn what the different warning lights mean and how to address them. If you're driving around Dallas and Clarks Summit and your dashboard indicates that your car needs service, our highly trained technicians at Audi Wyoming Valley are happy to help out. Contact us today to schedule a service appointment.