The dashboard lights in a vehicle keep the driver informed of any mechanical errors that may occur during the operation of an automobile. While some are precursors to more serious problems, others indicate mechanical failures that require the immediate expertise of a qualified mechanic.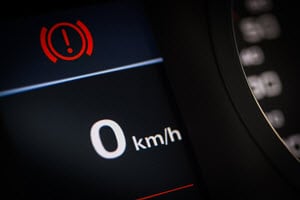 The Audi A5 Dashboard Light Guide is designed to give drivers information on which lights should be addressed by a dealership. If one of these illuminates, be sure to check out Audi Wyoming Valley , which proudly serves the Dallas, Clarks Summit, and Mountain Top area.
Serious Warning Lights
Of all of the lights that indicate a problem, the Check Engine Light, ABS Indicator, and Low Tire Pressure Warning require immediate attention.
A Low Tire Pressure Warning Light is an indicator that the air pressure of one or more tires are too low, which could create dangerous driving conditions.
The ABS Indicator is designed to warn the driver when problems with the braking system are detected. Driving with this light present could lead to serious safety issues and prevent a driver from fully stopping a vehicle that is in motion.
The age-old Check Engine Light indicates that there is a fundamental problem with the mechanical system within the engine. Be sure to not ignore this light as it could cause severe damage to your Audi A5.
Tips and Tricks
One of the most common causes of a Check Engine Light is a loose gas cap. Drivers who have just filled up the gas tank should pull over, check the gas cap, and drive the vehicle for several miles to see if this remedies the problem.
The Tire Pressure Warning Light is one of the easiest warning lights to fix. Simply restore the pressure in the vehicle's tires, and the light should turn off if no other problems are present.
However, the ABS Indicator is a bit more tricky, so be sure to get your A5 inspected at a trusted service center if this light illuminates.
Seek Service at Your Local Audi Dealer
Don't take the presence of dashboard symbols lightly. If the tips above don't immediately fix the presence of the warning light, it may require inspection by a certified Audi service department. Continuing to drive the vehicle can lead to serious mechanical issues and cause a driver to be stranded or lose control of their vehicle and cause a wreck.
While this Audi A5 Dashboard Light Guide provides basic knowledge of the A5's dashboard warning system, it's still critically important to seek the help of a professional if these simple steps do not fix the issue. For help with a dashboard light, be sure to contact Audi Wyoming Valley in the Dallas, Clarks Summit, and Mountain Top area.