Are you tired of driving the same old car through the streets of Mountain Top, Clarks Summit and Dallas? If you're looking to upgrade, consider a luxury sedan. You work hard for a living, so reward yourself with one of the most stunning vehicles available. Even when narrowing down the sedan market to luxury models, however, finding the right one for you can be challenging.
One of the best models is the new 2018 Audi A4, but it doesn't stand alone even with all its exciting luxury features. The 2018 BMW 3-Series has plenty to showcase as well, but only one can be your next car. Find out which would be a better fit for your needs in our comprehensive Audi A4 vs BMW 3-Series comparison.
Performance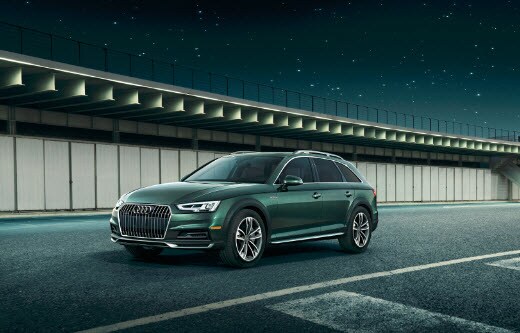 There are significant differences under the hood you need to consider before you make your decision. Both base models feature a powerful 2-liter turbo 4-cylinder engine, but the A4 gets more out of it. The 3-Series can only offer 180 horsepower and 200 lb-ft of torque while the A4's engine produces 190 horsepower and an impressive 236 lb-ft of torque.
Both engines can be upgraded, but the A4 still holds the advantage. When you opt for the Premium trim level or higher, the A4's engine produces an incredible 252 horsepower with 273 lb-ft of torque. The 3-Series' SULEV engine ups the horsepower quite a bit, but it maxes out at 248. The torque similarly falls short reaching its limit at 258 lb-ft.
Fuel Economy
The general rule of thumb is that the more power an engine produces, the less fuel efficient it is. Despite that, the A4 defies expectations by offering efficiency levels that the 3-Series can't match up to. With an EPA-estimated 27 mpg city and 37 mpg highway, the A4 is one of the most fuel efficient sedans around. The 3-Series offers an EPA-estimated 24 mpg city and 35 mpg highway which is still respectable in its own right, but not quite up to par with the A4.
Technology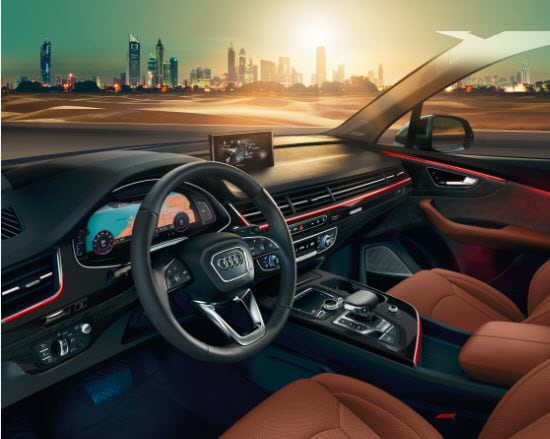 People may think of interior space before anything else when considering luxury sedans, and that's normal. While both of these vehicles have absolutely stunning and comfortable interiors, technology is where they really get the chance to shine. Each of these vehicles feature state of the art infotainment systems complete with all the smartphone connectivity features you'd expect except the A4's is a bit more intuitive.
The biggest difference, however, lies with the instrumentation panel. Typically, the spot on your dash behind your steering wheel is where your gauges display all the important relevant information. Audi, being an industry leader in automotive technology, has revolutionized this area with their virtual cockpit. You can get the entire area digitized with the A4 with one high definition 12.3-inch screen. Not only will this display crystal clear digital gauges, but you can use the middle portion to display important information like average fuel economy or turn by turn directions. You can even use Google Earth to access satellite maps. The 3-Series has no similar features.
Audi A4 vs BMW 3-Series: Our Verdict
Our Audi A4 vs BMW 3-Series comparison was incredibly close, the but new 2018 Audi A4 simply has more to offer. If you love technology like so many others in the Mountain Top, Dallas and Clarks Summit areas, the A4 is a perfect choice. Come see it for yourself at Audi Wyoming Valley. Our friendly team has the knowledge to show off every inch of this luxury sedan. Visit us or call  and you can get behind the wheel for a test drive today!