One of the best ways to drive through the streets of Dallas, Mountain Top and Clarks Summit is in a high end sedan. These incredible vehicles have more than enough performance features and interior space for most people in addition to some of the latest advancements in automotive tech. Even among the intense competition, Audi tends to stand out as one of the premier sedan manufacturers.
Both the 2020 Audi A4 and the 2020 Audi A5 are exceptional examples of their class, but how do you know which one is better suited for your needs? Find out in our comprehensive Audi A4 vs Audi A5 comparison and learn about all the most important difference between these two incredible sedans.
Performance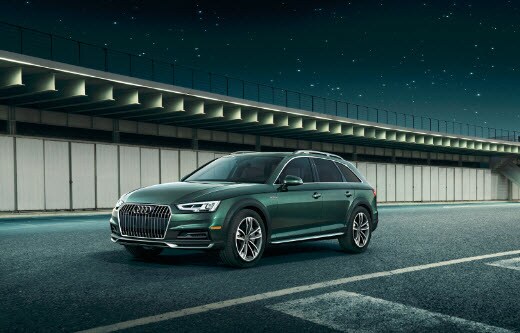 When it comes to power and efficiency, these two models are neck and neck. Both feature a powerful 2-liter turbocharged 4-cylinder engine capable of producing 252 horsepower and 273 lb-ft of torque. Even the fuel economy is the same both earning an EPA-estimated 34 mpg highway and 24 mpg city.
The primary difference is that the A4 comes with another engine option that prioritizes efficiency over power. While the maximum horsepower is reduced to 190, fuel economy skyrockets past what the A5 is capable of. This efficient version of the A4 earns an EPA-estimated 37 mpg highway and 27 mpg city making it one of the most fuel efficient sedans out there.
Interior
When it comes to interior space, passenger volume is almost the same. Rear passengers will be a bit happier in the back of the A4 considering its generous 35.7 inches of legroom. There are some minivans that don't offer that much. Meanwhile, the A5 features 35.1 inches of legroom which may not seem like much of a difference, but your tall friends will definitely notice. Other measurements vary similarly in favor of the A4 with the exception of front headroom.
In terms of trunk space, however, the A5 is vastly superior. The A4 features 13 cubic feet of trunk space which is about what you'd expect, but the A5 takes it to the next level offering a maximum 21.8 cubic feet of cargo space. This is due to the rear seats' ability to fold down offering more room than you'd typically get out of a sedan.
Safety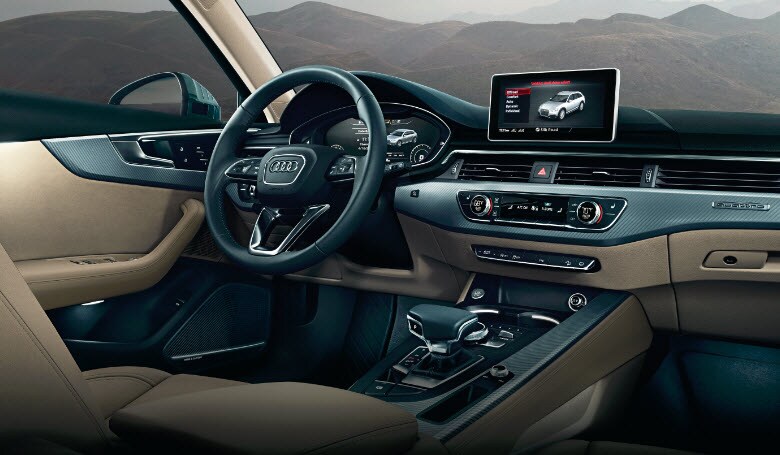 No matter what you plan to do with your sedan, safety should be your primary concern. Fortunately, you can drive with peace of mind no matter which of these sedans you choose. Both earned a full five stars in overall crash tests by the National Highway Traffic Safety Administration. They also both feature a plethora of driver assistance features designed to not only limit the impact of any accidents but prevent them altogether.
Audi A4 vs Audi A5: Side-by-Side
If you take anything from our Audi A4 vs Audi A5 comparison, it should be that both are phenomenal. The A4 tends to be more efficient while the A5 has much more interior cargo space. Come down to Audi Wyoming Valley to learn more about these incredible sedans and find out which one is right for you. Our friendly staff stands ready to offer all the knowledge and help you need. Visit us or call to schedule your test drive today!