Are you looking for a vehicle with a bit more kick to it when cruising through the streets of Dallas and Clarks Summit? Plenty of cars can offer speed and performance, but there are some that stand above the rest due to sheer impressive capability that competitors fail to match. One of those standouts is the Audi R8.
This coupe is a masterpiece of engineering from Audi, and with it, you may find everything you're looking for in a performance vehicle. Sleek and stylish, this car is sure to turn heads no matter where you go. Learn more about everything the 2018 Audi R8 has to offer and find out if it's right for you in our comprehensive review.
Engine Power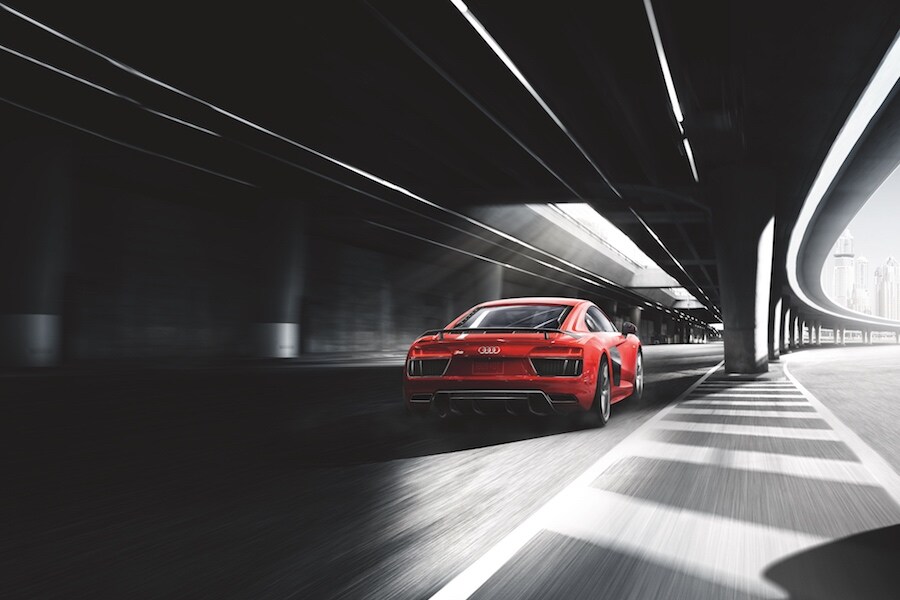 The R8 comes with two available engines, and you'll have an incredible amount of power, no matter which you opt for. At its most basic level, the R8 features a 5.2-liter FSI dual-injection V10 engine. Even muscle cars tend to max out at a V8 engine, but the R8 carries a V10. This bad boy comes with 532 horsepower and 398 lb-ft of torque.
Upgrade to the 5.2-liter FSI dual-injection V10 plus engine, and you'll have even more power at your fingertips. When pushed to the limit, this engine can offer 413 lb-ft of torque, along with an absolutely incredible 602 horsepower. Raw power is just the beginning of what the R8 can offer, however, as it includes a multitude of performance enhancing features.
Performance
While the R8 is clearly designed for speed, it still features Audi's famous quattro all-wheel drive technology. You may be thinking that all-wheel drive is a bit unnecessary for something that's essentially a race car, but it works in a unique way here. Normally, your R8 would be in rear-wheel drive. The quattro system only transfers torque to the front axle when certain driving situations warrant.
The quattro system increases your R8's handling by quite a bit, but that's not the only bonus. The R8 also features Audi magnetic ride technology. This system generates a magnetic field within the shock absorber allowing you to optimize your performance or comfort, or to find a middle ground between both.
Technology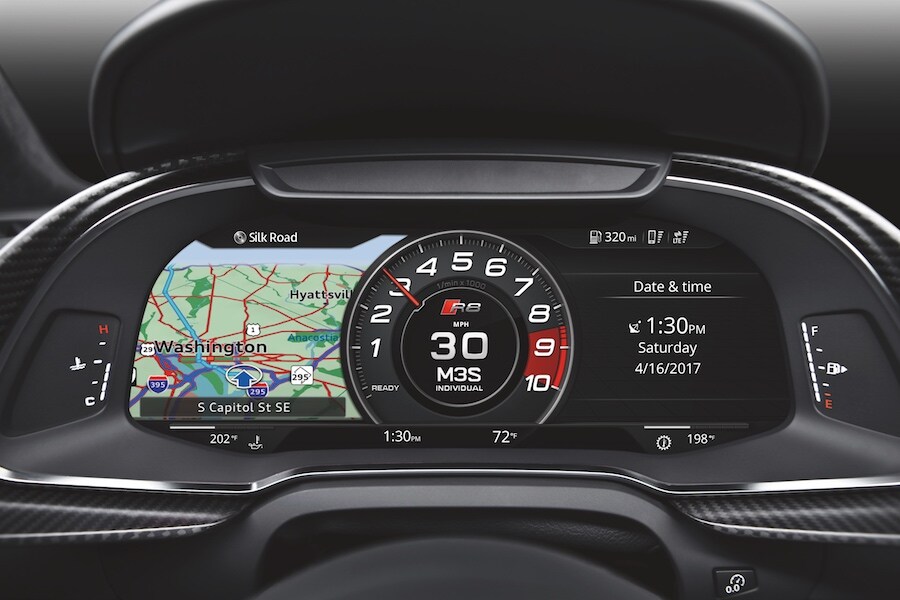 Technological advances are present throughout the R8, not just with its performance. Behind the wheel, you'll find the Audi virtual cockpit. This 12.3-inch screen displays a multitude of information you'll find useful apart from your typical speedometer and tachometer. In fact, it can use Google Earth™ to give you map information as well as live statistics about all the R8's systems.
To operate this system along with your general infotainment system, you can use the MMI® all-in-touch feature. Located conveniently where your right arm would naturally fall while driving, this intuitive knob can be used to navigate your systems effortlessly. There's even a touchpad complete with handwriting recognition technology, so you can write your entry with your finger rather than selecting every letter individually.
Test Drive the 2018 Audi R8
No car will take you for a ride through the streets of Dallas and Clarks Summit quite like the Audi R8. With so many incredible features, some may have to see it to believe it. Fortunately, you can at Wyoming Valley Audi. Visit our showroom today and take this masterpiece of engineering for a test drive.